This month, we caught up with Edward Chelton Brown, Director of Chelton Brown Estate Agents in Northampton. He tells us all about his love of rugby, what podcasts he listens to and exactly how he came to be a director of his family business. There is a lot to learn from Edward and his charitable team and we have to say, we could not agree more about his one thing that makes a home…
Introduce yourself
I'm Edward, a director at Chelton Brown, a family run business, which was set up in 1990 by Sali, my mother, although we can trace our origins back to 1975 through acquisition of one of the first lettings agents in Northampton. I often joke that I was born into the business as some of my earliest memories are patiently waiting for Sali to show someone round a property or as I got a little older coming in and making tea and coffee for the team. I started formally working in the business part time at 15 doing general admin and support, progressing to become a viewings clerk at 17 covering evening appointments, holidays and weekends whilst still at school. I continued to work in the business part time through university, albeit taking a year out in 2015 to train to become a teacher, which I soon decided I hated! I joined the team full time in 2016 as Daventry Branch Manager, a role that was only meant to be temporary but I ended up loving it and continued in that role for the next 3 years before becoming a Director and moving to our Northampton Branch to focus on business development and helping our Sales Team grow.
At work I absolutely love business development, finding new ways to do things more efficiently by stripping processes down and implementing new systems which The Guild have been superb at helping us find. Software such as Fixflo, InventoryBase and The Lettings Hub have helped us move our business into the 21st century with customer care at the forefront, albeit driven by good processes. I'm also a bit of a stat geek so love getting involved with the nitty gritty of the Sales marketing, building new campaigns and funnels to help us to continue to grow as a business.
Away from work I live with my fiancé, Ellie, and Benson our dog. Both Ellie and I are big rugby fans, holding season tickets for Northampton Saints. We both love being out and about in the area, regularly attending events such food festivals.
Tell us a bit about Chelton Brown
We have two branches with our main office located in Northampton and a smaller office in Daventry. Between the two offices we have roughly 35 team members some of which have been with us as long as 25 years. Our core business at Chelton Brown has historically been in Lettings, we currently look after 1,500 properties ranging from studio and rooms to 6 bedroom detached properties in some of the best rural villages in the County.
In 2015 we launched our Sales Team to service landlords that wanted to exit the market, this grew over the next 4 years until we relaunched under a self-employed model in 2019 and have experienced 300% growth since doing so. We currently have five partners and hope to have 10 by the end of the year, this has meant we have significantly increased our market share, whilst ensuring fantastic customer care. Although we have historically dealt with investors buying and selling, 60% of our sales listing are now "new business" rather than referrals from our Lettings team.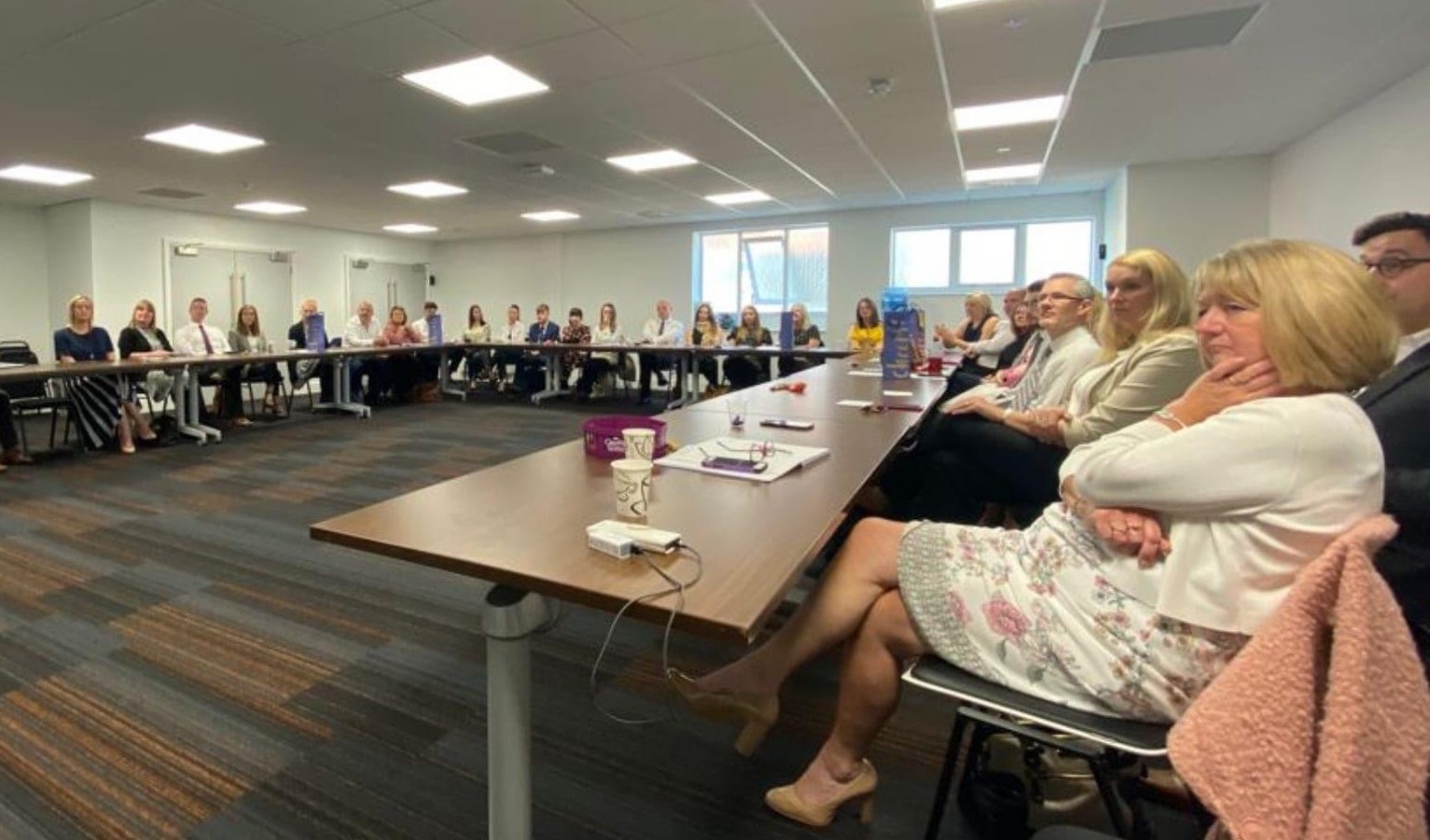 Can you describe your typical day in the life of Edward Chelton Brown?
I am a creature of habit and love routine so have things pretty regimented! I tend to do my emails at home before leaving for work. In the office I try to alternate between our different departments sitting in on each morning meeting, at least once a week. Once this has been done, I tend to have a daily 1-2-1 with at least one of our sales partners, to discuss how things are going, marketing and growth strategy, this usually takes me to around lunch. In the afternoon I focus on emails and task orientated jobs such as new business and reports. I rarely go out and value any more for either lettings or sales but when I do, I love it. I tend to leave the office about 6pm and listen to a podcast on the way home, the journey takes about 40 minutes, this is one of my favourite parts of the day and it's a great tool to unwind and use dead time for learning (or catching up on rugby news!)
What makes the perfect home for you?
Quite simply; a dog.
Why do customers choose to let and sell with Chelton Brown?
We've always been very proud of our excellent customer service and our extensive knowledge. This is evidenced in our 98% Customer satisfaction (as provided by the ESTAS), numerous customer service awards as well as continually improving and actively encouraging the team to undertake qualification or courses which we as a company pay for. But more importantly, we get the job done! Whether its lettings or sales we love to see the results and help people move, which hopefully means they'll tell their friends!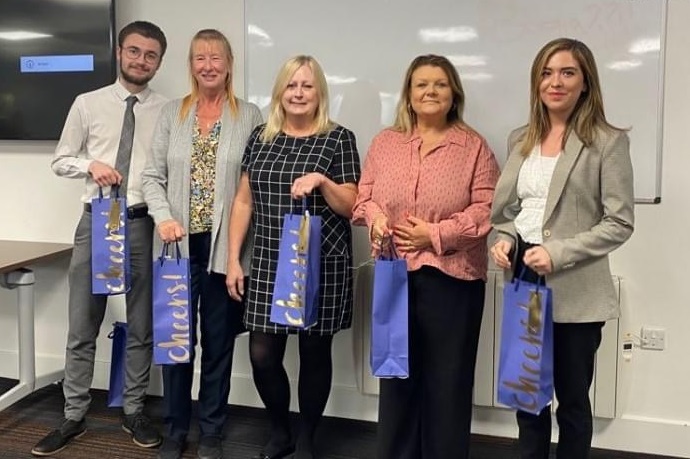 For those looking to relocate, why choose Northamptonshire?
Northamptonshire isn't called "Rose of The Shires" for nothing, it is quite possibly the most underrated and overlooked County in the Country. Whether it's the beautiful countryside, rich with English history, from some of the earliest Roman settlements, The Civil War or Famous Shoe factories that sell to clients all over the world, the County is steeped in history. Northampton itself is perfectly located for those commuting with train access to both London and Birmingham in under 40 minutes. This combined with some fantastic major employers including; Barclaycard, Avon and the many distribution centres, means Northampton has one of the lowest unemployment levels in the Country.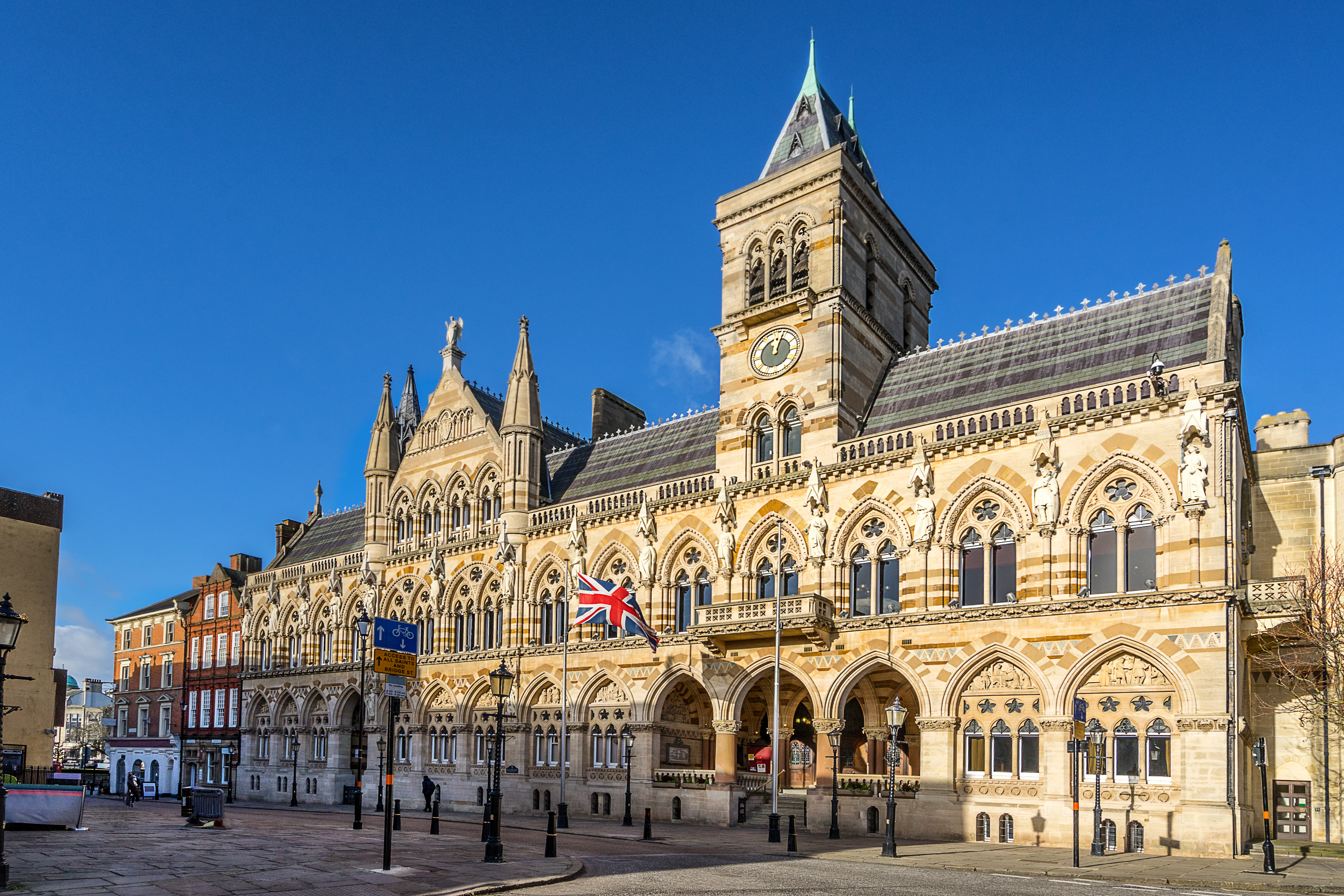 What is next for the property market in your area?
Northampton has experienced fantastic growth in the last 12 months, as a region, prices have gone up by 13.3% (Data from Dataloft). In the next 12 months I expect prices to continue to rise until around Christmas until they reach a plateau for the rest of the period. There are a couple of factors that I believe will contribute to this; firstly, mortgage rates are as good as they've ever been, borrowing is cheap, in some cases less than 1% interest and smaller deposit products can be more easily placed thus helping first time buyers get on the property ladder. Whilst inflation is also relatively low, I can't see this changing any time soon.
Do you support any local Charities?
The main charity we support locally is Cynthia Spencer Hospice. Cynthia Spencer Hospice provide inpatient care, outpatient services, wellbeing services, hospice at Home, lymphedema service and palliative care clinical nurse specialist service. They have two specialist Consultants in palliative medicine, a team of doctors and specialist nurses working within the Hospice and the community as well as in Northampton General Hospital and Danetre Hospital in Daventry. We tend to do two large events a year; the first of which is 'Cycle 4 Cynthia' which we sponsor on the finish line and provide medals to competitors. In the 16 years this has been running it has raised over £600,000 and annually nearly a thousand riders take part.
Secondly, we are also the main sponsor for Strictly Come Dancing Northampton which again raises funds for Cynthia Spencer Hospice. Sali, a keen dancer who takes part annually, competes as an experience dancer helping newbies find their feet. It is always a fantastic evening and this year we have one of our Sales Partners, Chris Wilson-Slight, competing as well as Sali, its certainly not to be missed!
If you became the Housing Minister for a day, what would you change?
The main area I would look at is licencing and ensuring only registered and qualified landlords or registered letting agents can manage property which would hugely improve the standard of property, in my opinion. On the sales side of things I would look at the way the progression works. I would love to see all the searches and surveys back before a property goes live on the market, this would hugely cut down the number of fall throughs and allow people to buy with more confidence.
Can you give six tips for anyone who wants to work in the property sector?
1. Be coachable
2. Be curious
3. Have a desire to keep learning
4. Don't be afraid to ask for help
5. Get qualified
6. Set goals both short and long term.
Do you have any news you would like to share?
Keep your eyes peeled for more Sales Partners joining the team, we are aiming to double the team by the end of the financial year.